Description
MiniXtend™ cables are blow-in fiber optic cables that are ideally suited for microduct applications due to their industry-leading fiber density. They feature the innovative and patented Binderless FastAccess™ technology.
The benefits of Binderless FastAccess™ technology:
Innovative cable design: improved cable handling with easy to peel cable sheath.
Up to 70% reduction in stripping time due to ease of handling
Low risk of damage to cables and fibers as blades are no longer needed to open cables.
Improved cable and fiber density
In addition, MiniXtend™ cables impress with their diameter: it is up to 50% smaller than conventional loose tube cables. Not only can the fiber density in tube assemblies thus be optimized, but installation costs are also reduced and new application possibilities are opened up as a result. This enables a fiber density of up to 288 fibers per cable.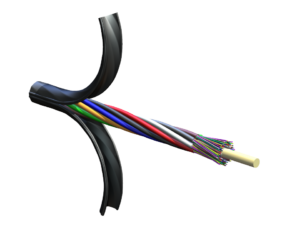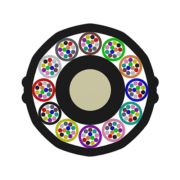 Singlemode fiber Corning SMF-28® Ultra
Thanks to Corning SMF-28® Ultra single-mode fiber, fiber optic cables feature excellent attenuation values and offer macro bend insensitivity that is not only industry-leading, but also exceeds the requirements of ITU-T Recommendation G.657.A1.
Take a look at our selection of CORNING fiber optic cables in the store or contact us directly, we will be happy to advise you:
Or simply request your individual offer here – we will get back to you as soon as possible: